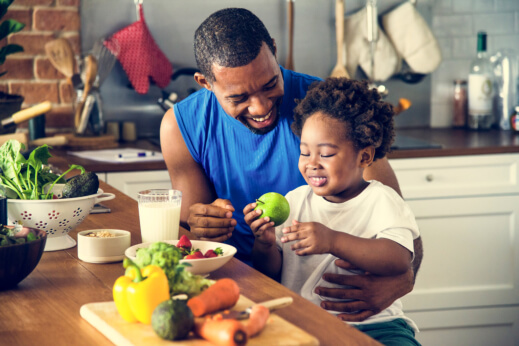 As a dad, the health of your children is a big concern, and one of the best ways to make sure that your little ones are maintaining their health is by cooking nutritional meals for them. Cooking meals is a big part of parenting, and here are a few things you need to know as a dad.
Providing BreakfastBefore you send your little one off to school, it is important to make sure that you are cooking your child a healthy and large breakfast. This will prepare your little ones for the rest of the day and even help them do better in school. You will want to keep the meals balanced with some vegetables, fruits, eggs, and perhaps some meat like bacon or ham. This will satisfy your children and keep them healthy.
Cooking Versus Take OutIt can be tempting to simply order some food from a restaurant, but cooking is typically the better way to go. You can save money and you are able to create delicious yet healthy food. If you do not know how to cook, you can rely on our fatherhood program in Bronx, New York to teach you the ins and outs.
Bonding TimeCooking is also a good way to bond with your little one. Perhaps you can have them help you out or just have them hang out with you while cooking their meals. This will create memories that your child will never forget and this is why cooking is such a big aspect of our fatherhood program in Bronx, New York.
Our program can help you become a better father. We will not only teach you how to cook but we can also provide many other crucial skills and offer the resources you need. To get started, just visit Fathers 4 Progress Inc. or give us a call today.