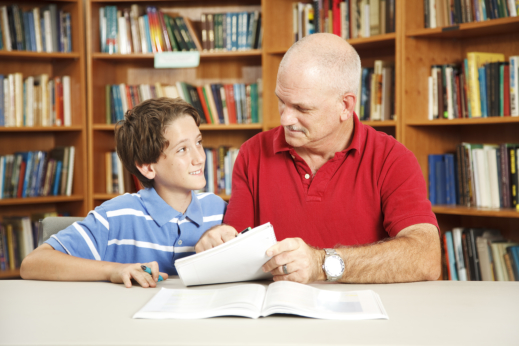 As dads, we all want the best for our children and we all want to help our kids excel in school. So if your child is about to enter kindergarten, there are many things you can do to prepare them so they will not go in blind. Some effective methods you can try are enrolling them in an early education program or teaching them some basic skills at home. Here are some tips for getting your children ready for their very first day at school:
Early Education:

One of best ways to prepare your children for school is through an early education program – they can start with nursery school, pre-K or a simple playgroup even. These programs can help expose your children to the many things that they will be experiencing in school. This can help them know what to expect and ensure they are able to dive in head first without missing a beat. These programs provide education on academic matters, provide leadership, social, and problem-solving skills, and are designed to help your little one reach their maximum potential. This is important because an early education can lay down a strong foundation of knowledge, which will make it easier for your little one to build on when they are in school.

At Home Education:

One of the best parts of parenting is being able to mentor your children. There are many ways you can educate them at home. You can play educational games with them, tell fun trivia, or simply teach them valuable skills that they can use in school and in life. One important skill that can give your little one a head start is reading. By teaching them how to read before they go to school, they will automatically have a leg up on other students. This can help them understand subjects better, so they will have an easier time at school.

Social Skills:

Another important consideration to keep in mind when preparing your children for school are social skills. It is important to teach them the proper ways to interact with their teachers, strangers, and their peers. This is so they can communicate easily and even make more friends along the way. Our fatherhood program in New York can even help you out with this.
Those are just a few of the many ways to help prepare your children for school and if you are still worried, our fatherhood training center in Bronx, New York can help you out. Fathers 4 Progress Inc. is here to help you not only become a better father but to help your children fulfill their potential.