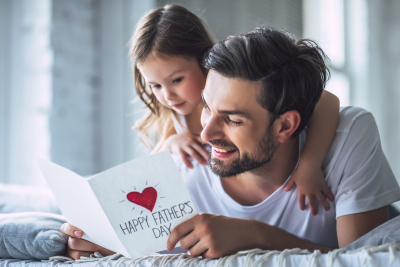 One of the largest sources of stress for many fathers is being able to provide for their families. A good job can be hard to nowadays and with a new baby on the way, it can become quite stressful to secure a steady and good income that can provide the resources the family needs to get through each day. However, you do not have to go through this struggle alone. Fathers 4 Progress Inc. is a fatherhood training center in Bronx, New York that is committed to helping you secure work as well as become the best you can be with the skills that you have to pursue a livelihood.
Here's how we can help:
Programs:
We offer numerous fatherhood programs in New York that includes training and support when securing employment. We understand that you need to be able to provide for your family and to put food on the table, each and every day. Through our employment services, we can help you find work that fits your experience, skill set, and needs. We can also offer you the training you need to secure better-paying job as well. Being a dad is definitely not easy as it looks but we are offering a helping hand.
Training:
Through our training services, we offer many different kinds of programs that can prepare you for any industry you are interested in. We have computer literacy programs, physical fitness programs, job training, employability skills development, and ESL classes. Through these services we can make you look more enticing to potential buyers, so you can secure the job that can help you provide a better life and future your children and family.
Parenthood:
Parenting can be an exciting journey. We all want the best for our kids and we all want to provide the best future for them, which can be terrifying at first but through our services, we can support you. Just remember to go with the flow and to every moment of fatherhood you can because before you know it, that lady baby is going to be all grown up and pursuing a life of their own. Even though life and work can be stressful, it is important to enjoy the little things.
Providing for your family does not have to seem like an impossible task because we offer you the ladder you need to climb up towards a better life for yourself and your family. Come on and let's work together to make your kids proud of you!