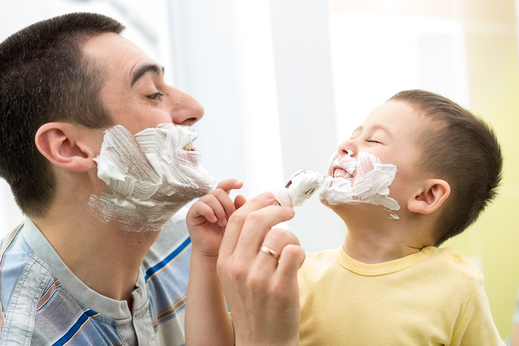 Dads! It is highly important for you to be actively involved in your child's life. Even if you are no longer living with your child, it is vital for you to maintain a positive relationship with them. As a premier fatherhood training center in Bronx, New York, Fathers 4 Progress Inc. offers the following tips to help you create a healthy and positive relationship with your child:
Tip #1: Take the time to know your children.
This might sound like something every parent should do, but sadly, not every parent takes the time to really get to know their children. Children crave the attention, interest, and presence of their parents. As a father, make sure to become an expert about your child's life. What are their interests and hobbies? What do they want to accomplish when they grow up? Who are their friends? How are they doing in school? What stresses them out or makes them sad? By taking the time to get to know your child, you are showing them that they are worthy of your love, interest, and attention.
Tip #2: Create a vision of who you want to be as a father.
Ten, twenty years from now, what do you hope your children will say about you as a father? What life lessons do you want your kids to learn from you? What qualities do you want to pass on to your children? By answering these questions, you can clarify your sense of purpose as a dad. It can also act as a guide when you are making important parenting decisions.
Tip #3: Respect their choices.
You don't have to like all of your child's choices (i.e. their taste in music, clothes, etc.) but you have to respect their choices. Children strive to become independent at a young age. As a parent, you have to help foster their independence and decision-making skills by being supportive and by respecting them.
Tip #4: Let your child get to know you.
Just as you get to know your child, allow them to get to know you as well. Tell them about your life – share stories and interesting facts about yourself. What were you like at your child's age? What are your hobbies and interests? What adventures have you been on (if any)? These stories can help "humanize" you and give your child a sense of who you are as a person outside of being their parent. These stories can also be an effective way to initiate a meaningful conversation with your child.
At Fathers 4 Progress Inc., we hope that you recognize your remarkable value as a father. You can truly make a difference in the lives of your children. If you are looking to be a better father, we invite you to join our fatherhood program in New York.