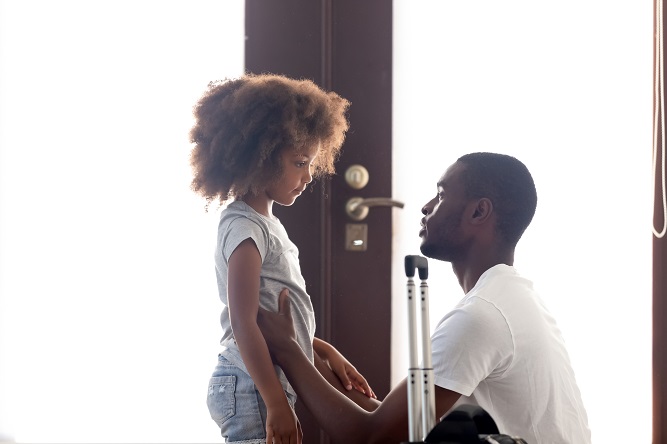 The thing with kids is that they feel emotions much like we do. They just don't have the tools to handle them; hence, they resort to tantrums. It's a key lesson we must learn in our fatherhood program in New York.
Child care experts have pointed out that most of the time, tantrums have simple reasons that some parents summarize in the acronym HALT. In our parenting programs in Bronx, New York, we help you find proactive ways to help you and your kid to manage their own self.
HALT is short for:
Hunger
Hunger and thirst can cause frustration. That's why you should always be ready with healthy snacks and water, especially if you go out together.
Agitation
Your kid can be agitated by many things: heat, noise, crowds, and anything else that can be overwhelming. Prioritize calming them down before asking them what's making them frustrated.
Loneliness
We shouldn't be too quick to pass off loneliness as a reason your kid gets upset. This is why it's important to build trust. Create rituals together for when you go somewhere else, or have them carry a lucky token or their favorite toy. Many adults find comfort in things like that, children even more so!
Tiredness
Whether it's due to an activity or lack of rest and sleep, we must understand that kids find it hard to pace themselves. Give them a proper sleeping routine and pauses in their day for winding down.
These are not instant solutions to most children's tantrums. But these will give you a starting point to finding the ideal solutions. Learn more by joining our fatherhood training program at Fathers 4 Progress Inc.