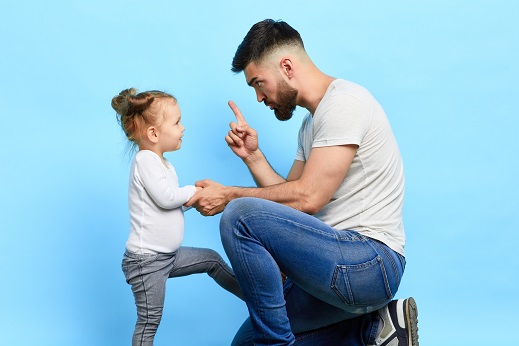 Spanking and lightly smacking a misbehaving child is one of the most common solutions parents come to when managing difficult behavior. But it's not always helpful as it can send a wrong message to your child.
If you are here to look for ways to discipline your child without using pain, then you're in the right place. Fathers 4 Progress Inc. has all the tips you need and more. Let's talk about them:
Time-outThis is extremely useful when dealing with tantrums and fights. It gives children and even parents time to cool off before addressing the problem.If your child is being aggressive or picking fights with anyone, try putting them under time out. But make sure to tell them why they're on time out.Punishment without proper explanation is a big "no-no" in our Parenting Programs in Bronx, New York.
Selective ignoringSometimes, we just want to ignore our kids when they're misbehaving. The good news is, you can! This doesn't mean that you turn your head if your child is doing something inappropriate or even dangerous. But you can ignore negative behaviors kids use to get their parents' attention.This shows them that whining, throwing tantrums, or being rude will not get them the attention that they are craving. But make sure to praise and reward positive behavior.
Teaching self-regulation and conflict-resolution
We are not born with the innate skill of managing negative emotions and resolving conflict. Part of the training in our Fatherhood Program in New York is developing skills to teach little ones conflict-resolution skills.
We know children and teens can be hard to handle at times, and we hope these tips help make parenting easier for you. If you're looking for Fatherhood Training, give us a call at 718-299-6500.