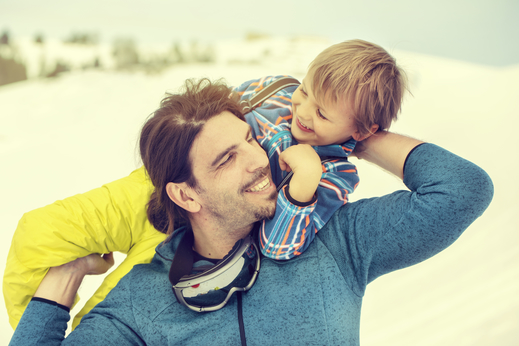 As a father, one of the most important things you can do for your children is to provide positive encouragement. This positivity can have a large impact on their lives, and it will help pave the way for their success in the future. Here are a few of the many reasons why it is important to make sure that you are providing positive encouragement for your kids:
Inspiration
When your child wants to be an astronaut or even the president when they grow up, encourage them. Being positive and supporting your children in their dreams can help provide them with the inspiration they need to reach their potential. Telling them that it would be silly to become the president. It will only crush their dreams and their morale. Be inspiring and support your little ones.
Pride
Another reason why it is so important to provide positive reinforcement for your little ones is because it can help them feel good about themselves. When they know you are there to support and encourage them, it can make them feel like they are able to do anything. All your children want to do is make you feel proud, and being there for them can help them feel like they are accomplishing that. Parenting is not easy by any means, but it is important to ensure you are there for your kids every step of the way.
Better in School
Kids who have supportive and encouraging fathers do much better in school. They feel motivated to succeed and work harder in order to make you proud and also accomplish their dreams. Without this positive reinforcement, it can be easy for children to feel like there is no point in working hard. We can help you with this through our fatherhood program in New York.
Those are just a few of the many reasons why positive reinforcement is so important when raising children. If you would like to find out more about this or about our fatherhood training center in Bronx, New York, please feel free to get in touch with us at Fathers 4 Progress Inc. anytime.