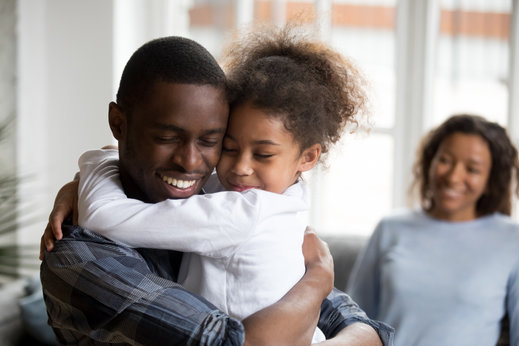 Fathers play a great role in the growth and development of their children, especially in the foundational years. As we continue to provide Fatherhood Program in New York, we advocate for the fathers to stand strongly for their family responsibility. Along with that, we also work towards addressing the different issues and concerns surrounding our men and fathers so that we can help bring about a better community.
When it comes to your child's learning, especially in their early childhood development, the role of fathers is influential. Here are the different parenting qualities that most fathers have the privilege to bring to their child's learning growth.
Mother's Complement
In a household, the father and mother both play unique and different roles in the child's life. But the overall picture is that they complement each other. What mothers are unable to extend to their little ones – such as physical play, unpredictability, and excitement – dads can do for them. For this reason, while we applaud the amazing roles of single mothers as playing both moms and dads, it still helps to expose the child to a man they would look up to as a father.
Risk Playing
Play is an integral factor in the learning development of a child. But moms and dads also differ in the way they play with their pre-schoolers. Fathers tend to be very physical and rough to the children, which gives them an unusual amount of thrill and excitement. This exposure helps your child to deal with aggressive impulses without necessarily losing their cool even when they're with other children.
Risk Takers
Fathers are more inclined to encourage their children to take risks rather than sit back and relax. They will enjoy seeing their children overcome obstacles, doing swimming lessons, and climbing activities. This quality helps the little ones to find that their father is someone dependable during difficult activities. With proper fatherhood, they can bring this attitude towards adulthood.
Protective Instinct
Most fathers look bigger and taller than their mothers. It's most likely this picture that children bring with them as they grow up that they see their dads as someone who will protect them from their bullies. It's no wonder that children who grow up with a great fatherhood experience have good relations with other people and are most likely to help fight against abuse of any kind.
Firm Discipline
Fathers are generally perceived to execute firm discipline to their children. In many cases, it's almost always the father who will enforce discipline at home so that the children will truly see the level of authority their father has at home. While mothers tend to weigh on the emotional aspect of the situation, fathers are inclined to the disciplinary method.
As a leading provider of Fatherhood Training Center in Bronx, New York, we highly support the valuable role of fathers in every American family. If you need further support in navigating your way through this journey, you have friends at Fathers 4 Progress Inc. to walk with you.