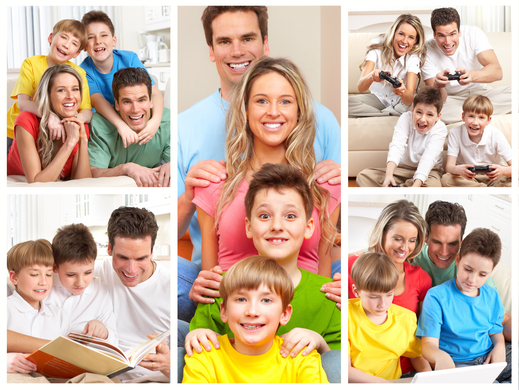 Father involvement has been an interesting topic of studies recently. It is said that males are the ones who don't invest much in their offspring. Parenting is often reported as a difficult task to accomplish by most fathers. But father involvement has been proven to influence or to have an effect on a child's development and well-being. Here are some reasons why father involvement is important:
Health and other basic needs are met.
Fathers are the ones who usually find ways to make sure the family has access to basic needs such as food, water, shelter, health care, etc. While mothers can also do the same, it is much better when both parents are present. This can increase the chance of a child's survival. Fathers are honored not only for being the breadwinners of their families but also for the care they give to their families.
Educational implications
Father involvement has been positively correlated with the educational attainment and academic achievement of children. This means that fathers also contribute to the education of children. Aside from being the provider of resources, fathers help their children in many ways. They might tutor their child with their lessons, send them to school and fetch them by the end of the day, and become their source of support no matter what circumstance.
Sufficient guidance
Father involvement is also linked with the decline of teenage pregnancies and criminal acts committed by minors. Fathers play a key role in guiding their children and disciplining them whenever needed. This is especially important during the adolescent years wherein teenagers would be more likely to engage in impulsive behaviors. Fathers are the ones who would give a rational advice towards children and guide them to what is right and what is wrong. To become more effective in guiding your children, a fatherhood program in New York can help you.
A better romantic partner and future parent
According to some studies, in father-absent homes, children grow up to engage in short-term mating strategies. They do not look at romantic relationships as long-lasting or reliable. As a result, they might not be able to care and to invest in their future children. Whereas in families where the father is greatly involved, children tend to develop positive concepts of romance and parenthood.
Fathers should not be reduced to mere providers because they affect our lives more than we think they do. They are basically the foundation of every family and they always do everything in their capacity to lift the family up in times of hardships. Fathers 4 Progress Inc. is a fatherhood training center in Bronx, New York. We aim to educate fathers about the essence of fatherhood and to help them achieve their goals. We empower fathers and encourage them to be involved in their families and in their communities.
How else do you think a father can contribute to his child's well-being? You can share your thoughts with us at the comments below.