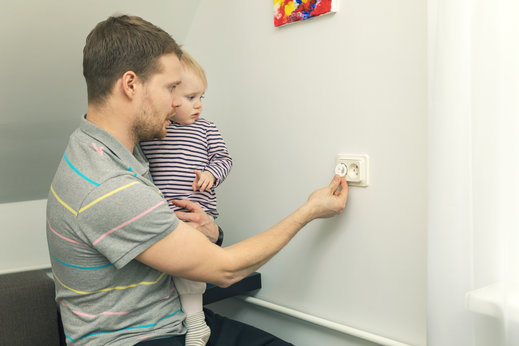 You must have seen some groups of women who are engaged in community service and outreach programs. But it is quite a rare occurrence for males to come together and engage in activities that will benefit the community. This may be due to the fact that males are often away due to work and they may not have enough time to unite and serve the community. But this should not be a limitation. As compiled by our fatherhood program in New York, here are some ways for fathers to unite and help the community:
Fixing stuff for free
If you're a father who is skilled in fixing various objects at home, you can actually share this skill with the community by fixing your neighbors' little things. This can range from fixing a simple software issue of a gadget to fixing an air conditioner unit; whichever works for you. This can help you enhance your repairing skills at the same time helping others who are in need.
Feeding program and games
While females are popularly known for their nurturing side, males should also step into the picture and show that they also have a deep concern for other people. Fathers can actually unite and organize an outreach program where they will hand over donations and feed the less fortunate in the community. They can also play games with children who are from less fortunate families. This can help fathers realize their roles not only in their respective families but also to the society at large.
Sports clinic
If you're a father who loves playing a certain kind of sport, you can actually impart your knowledge and share your talents with youngsters in your community. Fathers can come together to conduct a sports clinic in the community, where children are taught the basics of the sport and are given the chance to interact with their peers. This is a perfect avenue for fathers to give fatherly advice to adolescents and young adults in the community.
Parenthood talks and seminars
Parenting in a father's perspective must be made known to the community. Young parents may be able to learn a thing or two from parenthood talks and seminars given by a father. This is the most suitable avenue for fathers to enlighten the community about their own triumphs and hardships as a parent.
Fathers are actually important pieces for the community to become whole. They can do so much better than what their expected roles dictate them to do. Fathers 4 Progress Inc. is a fatherhood training center in Bronx, New York. We empower fathers so that they can find their way to success, stability, and growth. We continue to become the source of support and education for fathers to become effective in their different roles in society.
Do you know any other ways for fathers to unite and serve the community? If yes, then please feel free to share your thoughts with us at the comment box below.