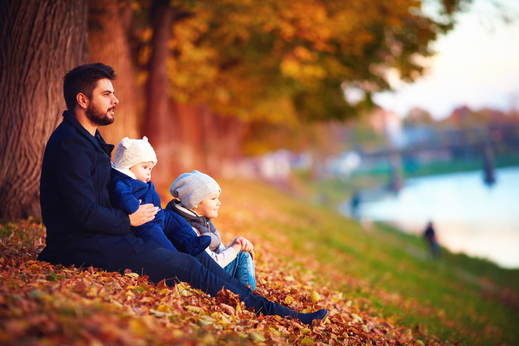 Father involvement is essential for both the father and the children's well-being. Fathers don't have to insert themselves in every aspect of the children's life. Rather, they can act as responsible yet loving guardians to their children. It's never easy to follow the path of fatherhood especially when you're the breadwinner of the family. But it is relatively easy to pay attention to your children's basic and emotional needs. Here are some of the ways that fathers can get involved with their children's life:
Cooking for your children or taking them out for a meal
In most households, mothers prepare meals. But fathers can make a difference by offering to make the meal for the family. Or if you aren't that confident in your cooking skills, take your children out for lunch or dinner. Food is the easiest way to people's hearts. And when children experience that you've prepared or selected food for them, they will start to appreciate your efforts as a father.
Engaging in conversations
Communication is always the key to a healthy relationship. Whenever you have the chance, you can talk to your children about how their day went at school or what they have been busy with recently. You can ask them about school events, friends, or how their mother was doing while you were away. Simple conversations like these can help you build a connection with your children. Always remain calm and composed when talking to them since they would not like to be reprimanded on the spot or enclosed in an awkward situation.
Helping them out
Always do everything in your capacity as a father to help your children out. Your children might be concerned about homework, projects, grades, school activities, things they would love to buy, crushes, their relationship with their mother, and the like. You can ask your children if they need help on one matter. However, do not make promises when you clearly cannot fulfill it as this can greatly disappoint your children.
Planning activities for the family
Children love it when their father is around them. Somehow, they seem to feel that their family is doing alright when everybody is present and having a good time. This is even applicable to parents who have separated or parents who did not plan to get married or live together. As a father, you should at least dedicate your time to your children. If it's your day off or if it's a holiday, you can take your children to an amusement park, to the arcade, to the zoo, to the mall – basically wherever the fun is. Make sure to prepare your money for some snacks or toys your children might want along the way. And when you're with them, avoid distractions as much as possible. Your attention must be on them.
Fathers 4 Progress Inc. is a fatherhood training center in Bronx, New York. We offer a fatherhood program in New York. Becoming a great father needs a lot of patience, diligence, and compassion. Parenting becomes easier as you train with us and become oriented with family, relationship, finances, and health. We're here to help you out in your fatherhood journey!