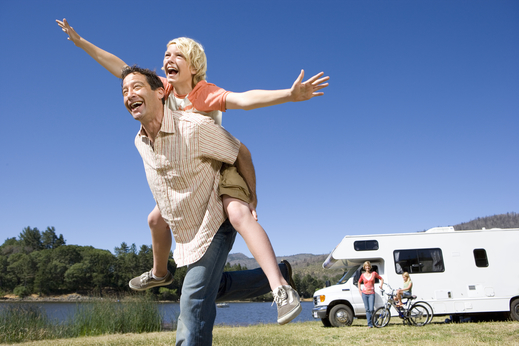 The most delightful thing that change has brought to family life is the shift in focus that fathers are equally as important as mothers in the parenting business. Media and advertising concepts have greatly given appreciation to the wonders that fathers do in the lives of their children and how their presence can greatly influence how their children consider themselves and develop their own unique characters.
My Father…
Builds-Up My Confidence
A father shows the way for his children, and they can even mess around just to get a few laughs from them, even when mom is already anxious about the safety of the kids. Fathers are very much like big children. Even though have gained the father-status, they still know how to have fun and play in the sand with their children because they are young at heart. When their children see how they do things, it builds their character and self-confidence and implants in them the virtue of: "what my father can do, I can do."
He Supports Me in Ways My Mother Can't
Yes, you read it right. The father's guidance slightly differs from the loving ways of a mother since a father would be willing to withstand seeing their child in pain just so they can be sure their child is ready to face the world on their own, while a mother may go to great lengths just so she can shield her child from any pain because their strong connection lets her feel the pain her child is experiencing. A father is also willing to give up all his comforts just to provide for his family and serve their needs before his own. Mothers are the great forces that hold families together, cheering for one another to always try their best and to be like their father who works hard and never knows how to give up.
He Is My Hero
Your first major fall as a child: Your father ran to your aid and wiped off the tears from your cheeks and stopped the cut from bleeding by wrapping it with his shirt. Yes, a father's duties also goes beyond fun and adventures because he knows that you also need him as your doctor and nurse when you need him to be. He is more than just your father because, in the end, all he wants is to be is a life-long friend you can run to any time you want.
A father's love is unfading, and it would always keep on going even when it receives the littlest of returns. We teach the goodness of fathers at our fatherhood training center in Bronx, New York because we know that fathers are important, too and that they love you unconditionally, regardless of your circumstances in life.
Give back to all the fathers who are giving it their all and let more fathers feel more appreciated with us at Fathers 4 Progress Inc.