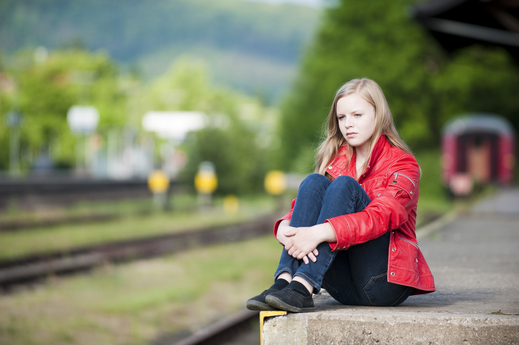 You might know somebody who grew up without the presence of a father in the family. You might have grown up without a father or without both parents. Not having a father has a lot of health and psychological implications for the child. Although many families have survived without the support and involvement of a father these days, it is still most preferable for a family to be complete for the child's health and well-being. After all, two is better than one. And the efforts of two persons (the parents) combined together becomes a stronger force that nobody else can defeat. Here are some of the disadvantages of a child growing up without father involvement:
High levels of aggression and the potential to engage in risky behaviors
Based on our evolution as humans, mothers have always been nurturing towards the young. And this act is something only fathers can counteract. Preteens and adolescents begin to undergo hormonal changes, making them impulsive, reckless, and irritable. Mothers might not be able to control their children on their own, especially when in conflict. Fathers complement the mothers' nurturing duty with their rationality, keeping their children on their feet. They do not use corporal punishment of some sort, but they know how to talk things out with their children. They know when to raise their voice and be serious and when they should be soft towards their children. They stand as strong authority figures in the family.
Less financial support
Even if the parents are not living together, not married, or separated, fathers who offer consistent financial support to their children are already doing a good job. Raising a child entails a lot of finances. From baby diapers to school tuition to a dress for the Homecoming Party, your child needs a lot of financial support. Mothers with relatively high income can do this on their own, but it would surely be less of a burden if they have the fathers to help them out with the finances.
Having no mediator in the mother and child relationship
As children grow older and become young adults, they tend to argue with their mothers a lot. This might be due to tiny things, such as where to eat and what movie to watch. Or this might also be due to heavy things, such as the child having poor grades or the child wanting to move out when he reaches the age of 18. Fathers must come into the picture to mediate the mother and the child's conflicts. Fathers should help both parties come to a favorable consensus. And fathers should be the ones to offer extra emotional help to the mother and child when in crisis.
Fathers 4 Progress Inc. is a fatherhood training center in Bronx, New York. We offer a fatherhood program in New York. You can talk to other fathers facing similar fatherhood issues. You can learn more about parenting, including the joys and horrors of it. Train with us so that you will be fully-equipped with the competencies to become a great father. We're always here to help you out in your fatherhood journey!