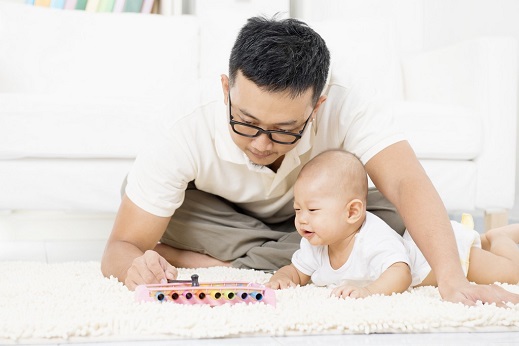 Fatherhood comes with several changes that will disrupt your normal routine. Things will be constantly changing and it will be hard to imagine when things will get back to normal. However, there are some ways to ease the hectic dad schedule and deal with sleep schedules, nutritional demands, breastfeeding, and safety concerns. Read on to know more.
Develop a new routine.
Newborn babies eat and sleep all day and night but there are some babies who make it difficult for their parents. To manage this challenging phase, adjust to the first few months until the baby can establish the routine of sleeping, eating, and alertness. If you find it hard to adhere to a schedule, parenting programs can help in simplifying this seemingly complicated process.
Take turns.
From bathing to changing diapers, make sure to get involve and take turns with your partner in completing these daily tasks. Your sleeping schedule will be heavily disrupted but taking turns will make the task less complex and more manageable. A fatherhood program in New York can also help you understand the process and encourage you to stay committed to your role.
Don't forget to sleep.
Sleep is very crucial as you enter the journey of fatherhood. You may lose a lot of sleep and feel stressed but, try to get at least five hours of sleep, if possible. Sleeping is also important for your partner so make sure to let each other know about who will sleep and look after the baby from time to time.
Fathers 4 Progress Inc. offers fatherhood training in Bronx, New York dedicated to promoting positive growth and development and providing a nurturing forum to address, discuss, and explore methods of fatherhood, parenting, and mentoring. Contact us today at 718-299-6500.