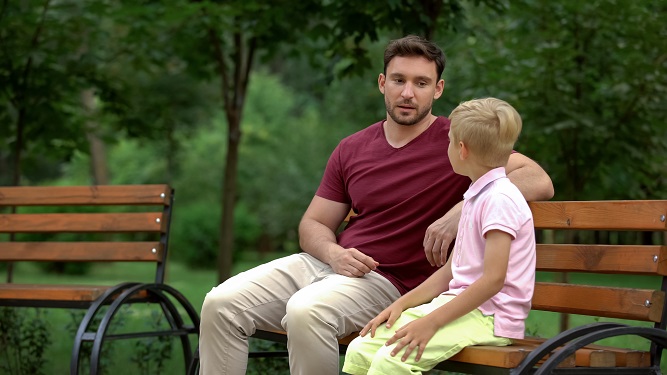 When disciplining their children, some parents resort to harsh punishments like the use of psychologically aggressive and violent practices. It could be the lack of proper parenting education, or it could be based on the character shaped by their earlier childhood experiences or the parent's childhood environment. As a Fatherhood Program in New York, we've cited reasons why reinforcing harsh punishments on children won't work.

Enforcing a harsh punishment, especially when you're in the heat of an argument with your child, would not resolve the problem. As a parent, you may feel that trying other ways besides instilling fear or intimidating them would threaten your authority. Our Parenting Programs in Bronx, New York, is here to reassure you and teach you disciplining methods that won't compromise the warmth of your relationship with your child.

The first step in our Fatherhood Training of handling a difficult situation with your child is for the both of you to calm down and talk it out. You may have often felt like being cornered by others when you make a mistake- remember that feeling and make sure you don't put him in a spot where he will feel the same. Ask him what's going on and if he could put a label on his emotions. Do it in a manner where you don't seem hostile and if the context is about your child making bad choices, ask them if the end justifies the means.

Here at Fathers 4 Progress Inc., we aim to empower every father who is brave enough to acknowledge their struggles.