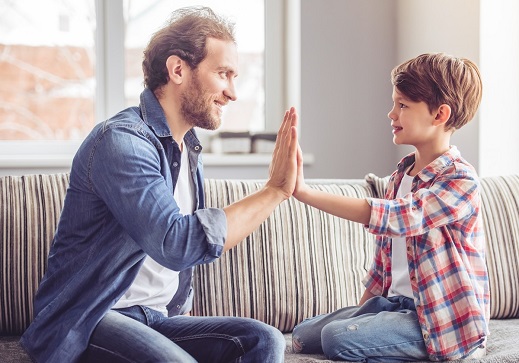 Many fathers often find it difficult to talk about emotions and feelings. So if a rift is formed in their bonds with their kids, they find themselves lost on how they can repair that strained relationship.
Well, here are some important tips and effective ways that you can follow if you notice your relationship with your kids starts falling apart:
Communicate your love.
Even if it's difficult, strive to communicate your love and other positive feelings towards your child. You can start by spending some quality time with them and reminding them that you are always available for them. Make them understand that you are ready to listen to them. Getting fatherhood training can also help you better communicate with your kids.
Get rid of your pride and make amends first.
Pride can lead to bitterness on both ends, and this is a feeling that no father would want to feel – not toward his child. So if you understand or realize that the reason for that strained relationship is because of a fault of yours, give your sincere apology.
Be patient.
Sometimes, things will eventually get better as time passes. If your child doesn't want to talk about the reason for that discord, be patient and give them time. They may just be trying to come to terms with their feelings. Just make sure not to let them feel like you do not care about what's happening at all.
Parenting isn't easy but there are parenting programs in the Bronx, New York that can equip you with knowledge and skills to become a better parent to your kids.
If you're looking for a fatherhood program in New York, feel free to contact Fathers 4 Progress Inc.