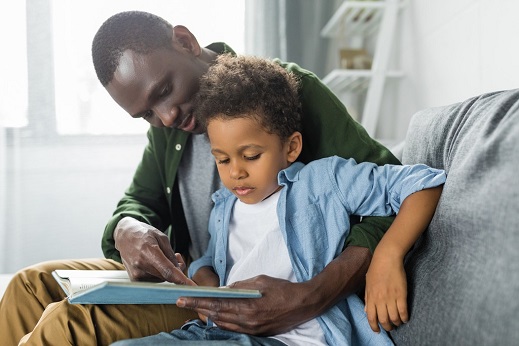 Kids don't usually open up with their fathers. Most dads spend much of their time at work, and children would rather talk to their friends about their feelings than to their parents. A great father and son relationship is tough to develop, but every good relationship starts with constant communication. Start a strong communication foundation with these tips below.
Small talks matter.
Whether you're walking or driving your kids to school or you're playing basketball together, don't hesitate to make some small talk. The in-betweens matter because they help you understand what your kid is thinking and how he values the time you spend together.
Learn your child's conversational style.
Do your kids look at you in the eyes while talking? Do they like to drum their tiny hands on their legs when deciding what to eat for snacks? It is fundamental to understand how your child communicates to respond appropriately to their mood, emotions, and needs. If you are unsure how to communicate well, parenting programs will help you take the first steps.
Communication with emotion.
It's not enough to nod and say yes or no to your kids. Communicating with them is also one way of giving attention to them, and your time is precious in building a good relationship with them. Fatherhood is tough, but a fatherhood program in New York will help you get through the challenges. Respond with genuine emotions, especially when talking about their feelings.
Fathers 4 Progress Inc. provides fatherhood training in Bronx, New York to educate fathers from all walks of life to enhance their awareness of what fatherhood is all about. For more information about our services, please gives us a call at 718-299-6500 today.