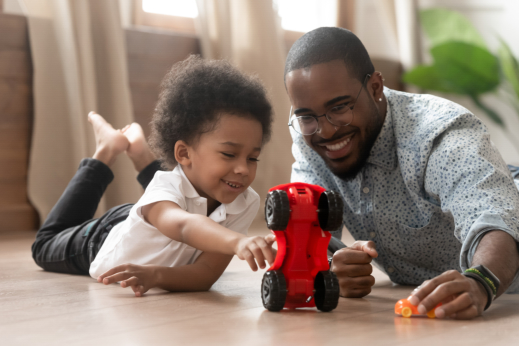 The relationship between a parent and child is incredibly vital in a child's life. Children who have good relationships with their mom and dad often develop better. They may experience less stress. That is why one of the goals in our fatherhood training is to help dads form better relationships with their kids.
As a provider of a fatherhood program in New York, we want every dad to have a good relationship with their kids. With that, let us discuss some ways to do this
The best way to form relationships with them is to be present in their life. It can be challenging to do, especially for dads who spend a lot of time at work. But you have to make time for them as often as you can.
Another way to develop a relationship with them is to do activities together. You can find a hobby that interests you both. Dads can also learn more about their child's interests so they can relate to their kids better. Having shared interests will give dads and kids a reason to spend time together and enjoy each other's presence.
Of course, it also helps to communicate with your kids constantly. Engage in conversations with them regularly. This can help parents and kids learn more about one another, which can spark the formation of a healthy relationship.
If you want to improve as a father, make sure you contact us here at Fathers 4 Progress Inc. We offer parenting programs in Bronx, New York, that can help you in your desire to improve as a parent. Get in touch with us to learn more about our programs!