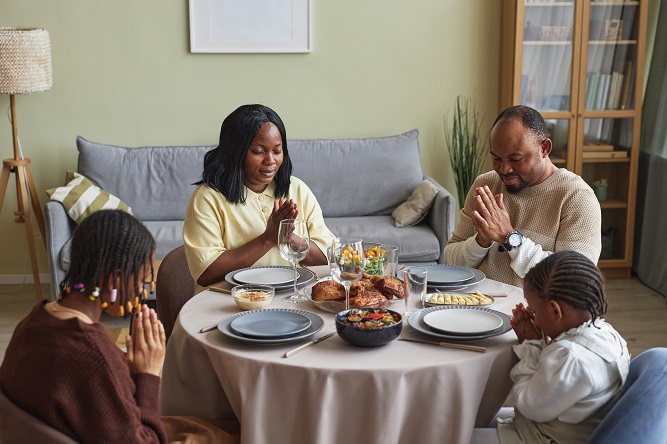 A fun and exciting way to begin and end the day is by eating a meal. Families gather around the dinner table to discuss their plans for the day, how it went, or just to share stories and life lessons. Overall, it's a wonderful method for families to unite and develop enduring love and caring.

Therefore, it is crucial that our young children comprehend the value of mealtime. As kids get older, allowing children to talk about their personal experiences will help them develop better listening and communication skills. In addition, as part of fatherhood training and in parenthood, in general, fathers are also taught on teaching kids the fundamentals of table etiquette will make them more responsible, orderly, and considerate of other diners.

Our aim is to support you in bringing up joyful, courteous, and independent kids. As a result, we would like to discuss some fundamental dining manners your child should acquire.
You can help by teaching them how to use a spoon and fork.
It's impolite and dangerous to chew while chatting or with your mouth open.
It's improper to use gadgets while sharing food with loved ones. Your child can learn the value of mindfulness and taking breaks from screens with our fatherhood program in New York.
Family meals are a tradition. Allowing your kids to set out the plates and cutlery or assist with dishwashing will give them responsibility.
Fathers should not only be seen as mere providers. They can be good teachers and role models. Your children can start learning the value of table manners at a young age with the assistance of parenting programs in Bronx, New York. Fathers 4 Progress Inc. is the organization to contact if you need additional support caring for your family.